Bag Dump Station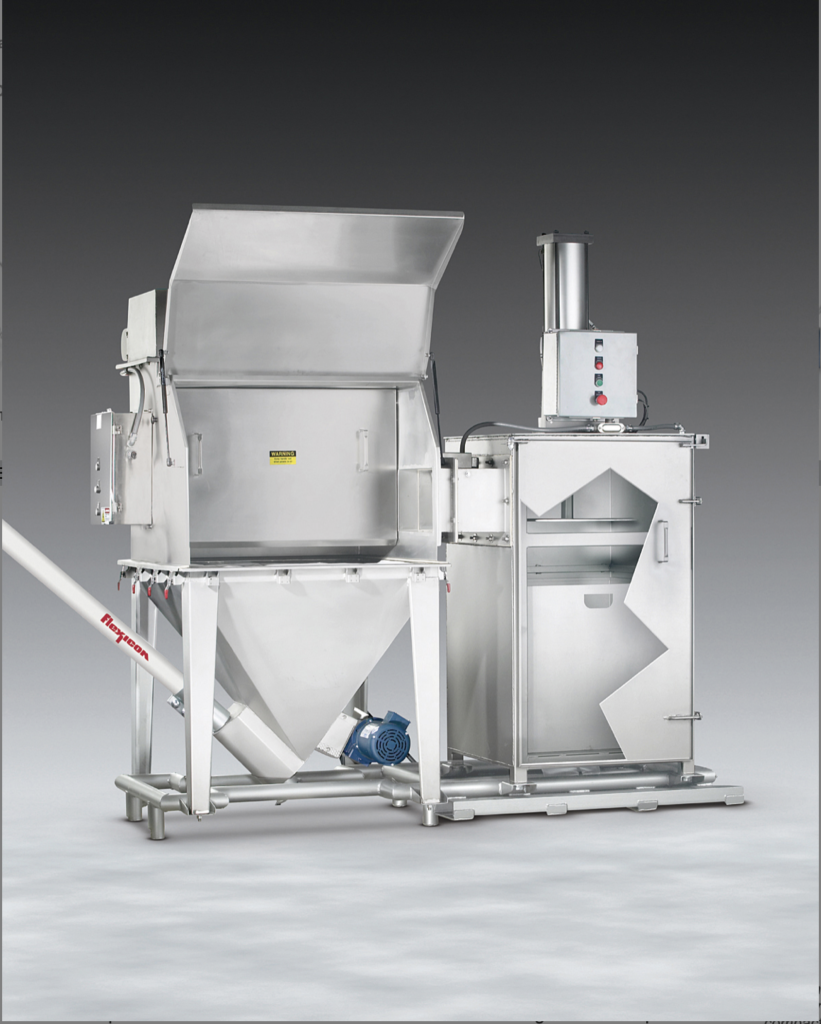 Reverse-pulse filter cleaning for continuous operation
Collect dust efficiently
Flexicon bag dump stations (also known as manual dumping stations) collect dust generated when dumping powder and bulk solids from bags, boxes, drums, and other containers, and return the material to the hopper.
The system reduces material waste and eliminates the need to clean a remote dust collection site, while protecting workers and preventing plant contamination.
All units feature a high-velocity vacuum fan that draws airborne dust away from the operator through two cartridge filters that are sized according to the application.
To operate a bag dump station, the hopper lid is opened, the vacuum fan is activated, and material is dumped through the hopper screen. Airborne dust in the vicinity of the hopper opening is drawn into the dust collector, protecting workers, preventing plant contamination, and reducing material waste.
An automatic reverse-pulse filter cleaning system employs timer-activated solenoid valves to release short blasts of compressed plant air inside the cartridge filters, causing dust build-up on the outer filter surfaces to fall into the hopper. Because the filters are blasted alternately at timed intervals, operation of the dust collection system is both continuous and efficient.
Tailored to your process
The hoppers of Flexicon manual dumping stations are available in various configurations for simplified connection to pneumatic conveyor lines, flexible screw conveyors, and virtually any process equipment.
All units are available in carbon steel with durable industrial finishes, or in stainless steel in industrial or sanitary finishes.
This mobile Flexicon bag dump station incorporates a hinged operator platform, Flexicon flexible screw conveyor, integral bag compactor, and explosion-proof electrical system.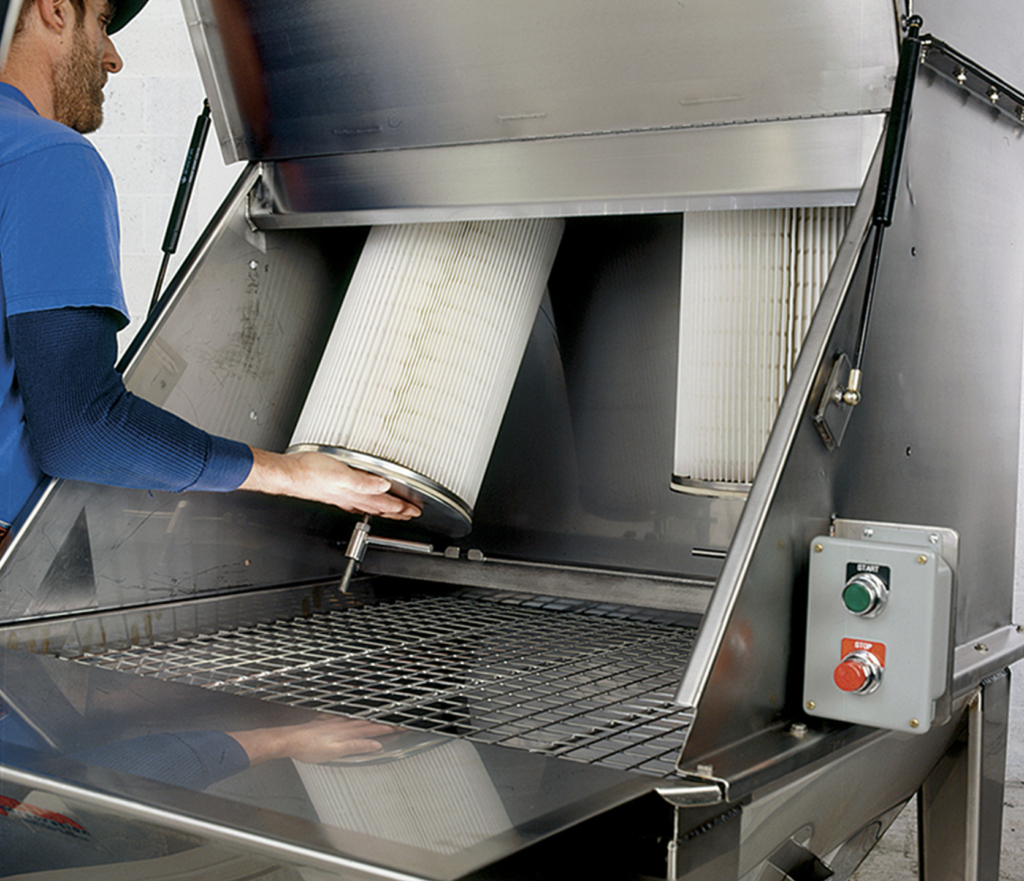 Two cartridge filters are accessed easily by removing the interior baffle, and replaced rapidly without tools using quick-disconnect fittings.
Optional Bag Compactors minimize waste volume, contain dust
All Flexicon Bag Dump Stations are available with optional Bag Compactors that dramatically reduce the volume of waste while containing dust. A bag infeed chute through the side wall of the hopper hood allows the operator to pass empty bags directly into the bag compactor, causing dust generated from both dumping and compaction to be drawn onto the Bag Dump Station's dual cartridge filters.
The bag compactors employ a large pneumatic air cylinder to compress bags into a removable bin. Lining the bin with plastic bags allows transfer of compacted bags to a waste collection site dust-free.
The main door, and a flapper door within the bag infeed chute, are equipped with safety interlocks that prevent operation of the bag compactor unless both doors are closed.
The Bag Compactors are offered in sizes that accommodate 50 to 80 bags, and 100 to 150 bags, depending on thickness.
All can be controlled from the Bag Dump Station's PLC or a dedicated controller for stand-alone operation.